What is Robotics and Why our kids should learn Robotics ?
Robotics is a fun and exciting way to design, build and program Robots. Robots can be built in any size and shape. They can be built in the shape of animals, humans, vehicles, machines, devices etc. Hence they are an excellent way to stimulate young minds!
Robotics has considerable potential for future growth and leads to many career prospects. At SYSTEM@TECH, we have recognised this and have designed "Robotics for Kids and teens" courses to encourage youngsters to get involved in this promising subject. The hands-on approach in this Robotics and coding course is a fantastic way to learn programming and understand important elements of building robust and sustainable models.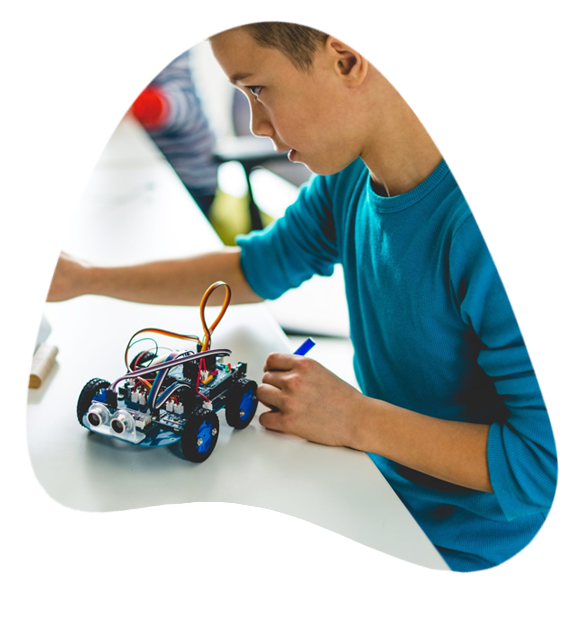 Key Benefits of learning Robotics and Coding.
Key Benefits of learning Robotics and Coding.
There are many students who are either scared or simply uncomfortable with subjects like math and science. Sometimes, the aspersions that students cast on these subjects are due to their temporary inability to understand the concepts that rule these subjects, or maybe it is because they have simply found the tests to be too tough to pass. Robotics is a great way to help students shun these ideas. The education that they gain from robotics courses will most definitely help them improve their knowledge in maths and science. Robotics offers a fun and creative way in which students will be able to absorb various principles and calculations involved in STEM subjects.
Sports is great team building exercise, but in the 21st century where technology has taken over a significant mind space, robotics offers a platform for many to develop their team spirit along with their skills in physical sports. The robotic courses and programs offered by SYSTEM@TECH provides team-based challenges for students. Our exciting problem-solving challenges and robot building competitions help promote teamwork among young minds as they learn from each other. These classes also promote socialising with students and others having similar interests, in turn improving their communication skills.
There is no doubt that computer-based coding and knowledge regarding tech-based communication skills are now becoming the foundation of our education system. In a world that is advancing technologically, the skills your child will learn at SYSTEM@TECH's robotics class will give them a head start in any computer-based subject. Most people find coding to be a strange foreign language. But these machine languages are made simple by using some of the best drag-and-drop software that we offer in our course. Our Robotics course simplifies coding to such an extent that kids from any age group can pick up a course of their choice.
Robotics is a great way to instil self-confidence in students. Our robotics programs are designed to target students of all ages. These courses are designed in such a manner that the students will be able to have a better grasp of the fundamentals related to STEM as well as other subjects. Children who are more in tune with robotics are presented with many opportunities, which will help them build a positive attitude to serve them well through their academic life.
How often have we seen students use their time productively by engaging in fun and challenging activities after school? This is something that is quite common during the holidays. At SYSTEM@TECH, our robotics programs for kids can help them utilise their time for more meaningful pursuits. The activities and challenges that we have designed in our course are not just challenging but also informative. It is a terrific way to keep your kids busy and productive.
Highlights of the program
Robotics and Coding course at Kids Concepts Australia
Duration(10 weeks per Term)
Duration of class: 75 min/week
Kids move to higher levels after every 2 Terms
More than 60 bots can be built through various progressive
levels(Highlight this point)
Some of interesting bots that will be built are

| | | |
| --- | --- | --- |
| Sl. No | Course Levels) | Age Group |
| 1 | Robotics-Pre-schoolers (please put relevant pictures of robots(we will provide) for each level | 3 to 5 years |
| 2 | Robotics-Beginners | 5-8 yrs |
| 3 | Robotics-Advanced | 8+ yrs |
| 4 | Robotics-Experts | 12+ yrs |
| 5 | Robotics-Masters | 15+ yrs |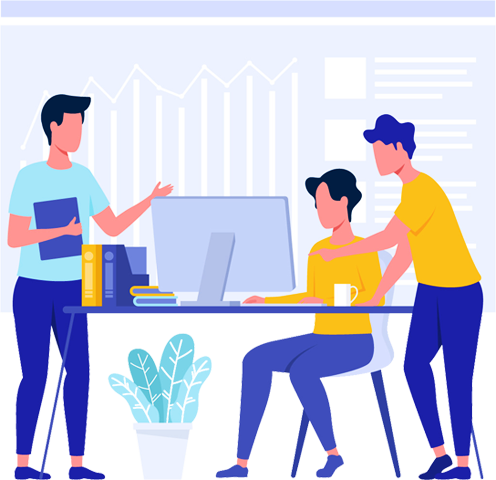 Robotics And Coding Course