Erno Rubik a Hungarian invented the Rubik's cube or the Magic cube as it got popularly known as in the year 1974. Since then, it has caught the attention of all the puzzle game lovers across the World. As of Jan 2009, 350 million cubes have been sold worldwide, making it the World's top selling puzzle game.
The World Cube Association organises competitions regularly and maintains official world records. The Guinness Book of World Records conducted the 1st World Championship in Munich in 1981and the official winner, Jury Froeschl, solved the puzzle in 38 seconds. Since then, it continues to be popular, and the record time to solve it has improved. Recently the world record for fastest time to solve Rubik's cube was set by the Australian National in 2018, with a 4.22 seconds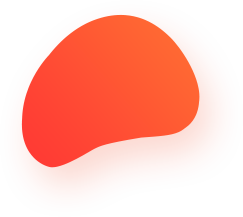 Benefits of learning Rubik's Cube
Benefits of Learning Rubik's Cube : Improves memory
Since there is no set pattern to solve a Rubik's cube, the solver will have to remember the moves that they are making and the patterns that they are trying to use. Solving a Rubik's cube involves physical action; hence it develops muscle memory as well. It is a terrific game for coders to engage in as they require a lot of memory driven exercise to remain sharp.
Patience is a virtue and if your child is remotely into games or puzzles, then the Rubik's Cube will be your perfect partner in assisting your child to develop this valuable skill. The cube tests a user's character at many different levels. Users have to be especially persistent to solve a cube as you may encounter tricky patterns and there are several methods through which the solution can be obtained.
Develop Problem-Solving Skills
A Rubik's Cube can significantly improve your problem-solving skills. Involving, As the user must experiment with several different patterns, there is a lot of scope to use creativity to find a solution. This is another reason coders love Rubik's Cube; it trains them to approach a problem from different perspectives.
Improves Cognitive & Motor Skills
A Rubik's Cube can keep a child's mind active in many ways. Since most of the solving involves creating, remembering, and arriving at the desired pattern, their mind is constantly trying to memorise various moves and sequences. This enables further development of cognitive skills. The motor skills come in to play when they are moving various parts of the cube to reach their goal.
As it is a physical puzzle, the Rubik's Cube also improves your reflexes. This contributes to better motor function. Hand-eye coordination can be easily heightened when children are young.
If your child's young hands are trained to use certain grips and practice certain hand movement, then that is bound to improve their dexterity. Exercise for fingers also improves the hand's overall agility which can develop many other skills such as typing fast.
If your kid enjoys puzzles, then Rubik's Cube is a must-have puzzle for them. It is a simple puzzle with various solving patterns. SYSTEM@TECH has their own easy to understand algorithm to solve Rubik's cube .
| Sl. No | Course | Age Group | Duration Each-Term-10 classes Class duration 1hr/week |
| --- | --- | --- | --- |
| 1 | Rubik's Cube – 3×3 | 6+ years | 10 weeks |
| 2 | Rubik's Cube – 4×4 | 7+ years | 16 weeks |
| 2 | Rubik's Cube – 5×5 | 7+ years | 22 weeks |
*All available as crash course and Holiday program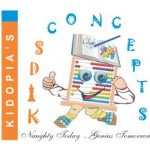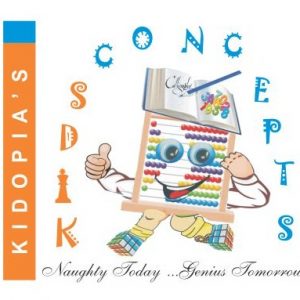 World's most popular mind captivating Puzzle!
*All available as crash course and Holiday program