The Abacus is a tool used for calulations for many centuries. Its origins can be traced to China somewhere roughly around 2nd century B.C.It not just performs the function of a calculator but also trains and harnesses the potential of the human brain in the process. The Abacus when used over a period of time with practice becomes a mental calculator for children. Over a period of time the child becomes a specialist in numerical and arithmetical skills.
The Abacus system of learning involves the harnessing of the left hemisphere of the brain that is logical and the right hemisphere of the brain that is intuitive. This helps greatly in the cognitive skills of a child and also unlocks hidden talent that may otherwise go unnoticed. Gradually the Abacus tool is withdrawn and the child relies solely on calculating functions like addition, subtraction, multiplication and division mentally with great amount of precision and speed.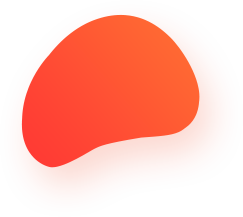 Key Benefits of learning Abacus
Kids Concepts Abacus courses provide a unique way of calculating sums by using beads to represent numbers. We use a hands-on approach rather than a purely abstract approach. The integrated approach of solving a problem by working on the beads while thinking and recalling various formulae repetitively increases, the student's concentration levels, which in turn boots their overall learning ability.
Improves Analytical Skills
Since one can solve a particular problem on an abacus using various formulas, the student has to figure out the correct formulas to complete the calculations. This type of analytical thinking helps a student build capability that can extend well beyond the classroom. They automatically develop capabilities to assess real life situations from various points of view. Such skills can easily be nurtured in young minds using our abacus courses.
When a student begins to solve problems by visualising it using an abacus, they are aware of the steps that they had used to arrive at a particular point in their task for finding a solution. Using this method, students can absorb their lessons better. They are also able to work on their mistakes as it is very much there in front of them to see. Using abacus trains a student's subconscious as they keep memorising steps that help them find a solution, which constantly trains their mind to register the moves that finally gets the right answer.
Visualisation-based calculation aided by an abacus, combined with methodical practice sessions, can help a student start calculating at a much faster rate. Since most of the calculation are based on recalling predefined formulas, your child will be able to think and react faster than the students who are using a calculator or even the ones who are using other conventional methods. Parents of students who have taken our abacus course have testified to this fact. They have seen how their child has improved in maths and other calculation-based subjects significantly.
If you want to be confident, then you have to shed fear. There are so many children who fear numbers as they approach middle school. Most of their fear stems from their poor calculation abilities. But when they are part of our abacus course, you can rest assured that they will be far more confident than their peers in approaching complex calculations. In fact, once they fall in love with the idea, dealing with tougher technical subjects will become much easier for them.
Highlights of the program.
| Sl. No | Course | Age Group | Duration 10 classes per Term Class duration : 1.5 hrs per week} |
| --- | --- | --- | --- |
| 1 | Abacus WALKERS | 3 to 5 years | 6 months – 1hr per week |
| 2 | Abacus JOGGERS | 5 to 8 years | 1 year [4 levels of 3 months each]* |
| 3 | Abacus SPRINTERS | 8 to 12 years | 1 year [4 levels of 3 months each]* |
* After completion of these 4 Basic levels kids can go to higher levels (next 4 Levels) to graduate in Advanced mental math course.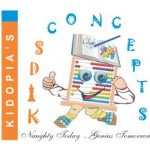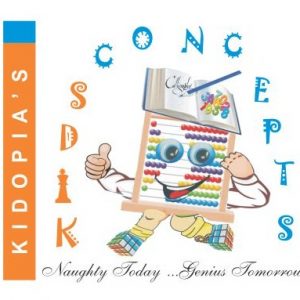 Duration 10 to 12 classes per Term
Class duration : 1.5 hrs per week
* After completion of first 4 Basic levels kids can go to higher levels
(next 4 Levels) to graduate in Advanced mental math course.