An ancient system of calculations rediscovered from the Indian Veda scriptures, helps solve huge sums with ease by using certain formulas in the form of sutras. It helps children in high speed mental math calculations. It helps them in speedy calculations especially in competitive exams.
Benefits of Vedic Maths
Kids concepts Vedic Maths course can help kids to improve their calculation skills and get adept in using complex formulas like the ones used in arithmetic, algebra, geometry, and calculus.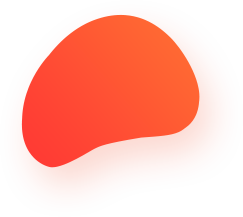 Over the years, many around the world have come to accept the beauty and efficacy of Vedic Maths. If you are still not sure whether enrolling your young one for a Vedic Maths Course in Australia is a good idea, here are some reasons we would like you to consider:
The world has become a highly competitive place. Whatever edge one can gain is sought after, no matter how small it is. The same holds true for students. In most exams and academic competitions requiring calculations, students need extra time to complete their tasks. But through our Vedic Maths courses, the kids will be trained in concepts that will help them calculate at speeds that outrun conventional calculations. Once your kid masters Vedic Maths, they will be able to do calculations without any aid.
Remember, a calculator may not be allowed in every exam. There are many tests that require students to show their calculations on paper so that the observers can map their talent better. In fact, it has been noticed that students who use calculators at a young age often find it difficult to do basic calculations when they are studying higher levels of maths. That's why, we ensure maths classes are conducted without any electronic aids. Many of our students have benefited from our more traditional approach and are able to do complex calculation on the go, all by themselves. This self-reliance on their mental ability has made them more confident about math-related calculations.
When we say calculations, we often think of maths. But the use of calculations goes well beyond just one subject. There are many branches of science, like in physics and chemistry, which require complex calculations, and there are also many branches of engineering where one must constantly calculate measurements etc. It has been proven well beyond any doubt that Vedic Maths can be used for all these subjects. Even when it comes to statistics-based surveys and analysis, Vedic Maths has proven to be immensely helpful.
Makes You Smart – For Real!
For long, many scientists have observed that a mind which works with a pattern often makes connections to those certain patterns, no matter where they are encountered. Since most of the concepts of Vedic Maths depend on understanding, following, and using patterns, the mind will be automatically trained to identify them. Studies have also proven that people who make connections through patterns are often smarter than the average individual. If kids are exposed to such learning styles at a young age, their minds will develop a system of its own to identify complex patterns. It is for these reasons that we provide Vedic Maths Classes for young kids.
Sl. No
Course
Age Group
Duration-Each Term-10weeks
Duration of class-1hr/week
1
Vedic Maths 1st Level
12 to 16 years
20 weeks
2
Vedic Maths 2nd Level
12 to 16 years
20 weeks
Duration-Each Term-10weeks
Duration of class-1hr/week