The benefits of handwriting skills are commonly overlooked in today's digitised world. However, at SYSTEM@TECH, we understand the importance of handwriting skills in order for young minds to grow. To spread awareness of its little-known benefits we have designed specific handwriting courses available to students of various ages across Australia.
Our simple and focused approach to handwriting enables our students to develop this valuable skill in an efficient manner. Our handwriting courses are developed to cater range of requirements from school and individual preferences .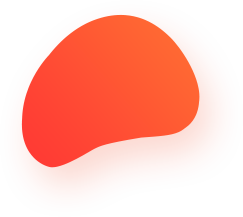 Key Benefits of learning good Handwriting :
Better Academic Performance:
Several studies show a strong correlation between good handwriting and improvement in reading and writing. Research has also shown that motor skills developed through handwriting courses, have helped students perform better in maths at a junior level.
It is commonly accepted fact that we recall something better when we write it down. Researchers have confirmed through various studies that students who take handwritten notes have faster cognitive processing and are able to study the content better than students who depend on various electronic devices.
Handwriting improves concentration
The power of handwriting in helping students improve their focus is severely underestimated. As a motor skill, handwriting effectively engages a child's attention. When we are typing, we tend to look away from our screens and rely on muscle memory even though our mind may be absorbing information that we can hear and perceive, this information is rarely retained.
Understanding the Language by interaction
Handwriting courses also enable quite a different style of learning a language. Writing letters on paper involves interacting with each letter in many ways. This allows a student to remember the imprint and feel the letters' sounds when they are learning to read them. This would not be possible while typing these letters.
Better Psychological Engagement
As the adage 'Writing is an Art' goes writing activates creative and artistic opportunities. Writing quickly and legibly teaches students to organise their thoughts and hence engage with them more efficiently and give meaningful direction to busy young minds.
Creates a Unique Identity
Like our fingerprints, handwriting is unique to each one of us. Experts have found a link between writing patterns and a person's state of mind. A reflection of emotion, handwriting is a physically subtle form of self-expression.
Note taking is a prominent part of all our daily lives in one way or another. Handwritten notes are especially beneficial as they are customised and are more effective in reminding us of the content of our notes. Improving handwriting will help make notes easier.
Kids Concepts Handwriting and speedwriting course can help your child write neatly ,legibly and uniformly….
Course – For Ages 7-15yrs
Duration (1hr/week)
Handwriting-Victorian
(Non joint)
12-weeks
Cursive-Victorian
(Joint writing)
12-weeks
Speed writing
(Any of above styles)
12-weeks
Handwriting
(priet style/Normal)
12-weeks
Handwriting-Write foundations
(convention cursive)
12-weeks
Speed-Writing-Write foundations
(Conventional curve)
12-weeks
*Short duration crash courses are also available for Holiday Learning Program
Duration 10 classes per Term Class duration :
1.5 hrs per week
*Short duration crash courses are also available for Holiday Learning Program