"Calligraphy is a type of art related to writing"
It is called the art of fancy lettering. Calligraphy is not just about decorated text, nor is it the use of letters as decorations. The word calligraphy is usually defined by its two Greek roots: kalli meaning beautiful and graphia referring to writing. Calligraphy is about symbols themselves being beautifully formed. Calligraphy is not just beautiful handwriting.
The first goal of handwriting is to be quickly and easily written and accurately read. Beauty, personality and impact are not as important in handwriting as clarity and speed. Calligraphy aims to produce an 'art' reaction. Handwriting aims to be read. The kids can learn calligraphy and use this beautiful form of writing right from their young age. Various different styles and fonts are taught using a variety of nibs.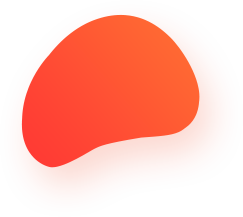 Benefits of learning Calligraphy
It is fun to write in different attractive styles and gather
not just attention but also appreciation
| Sl. No | Course | Age Group | Duration |
| --- | --- | --- | --- |
| 1 | Calligraphy Basic | 7 to 15 years | 3 months |
| 2 | Vedic Maths 2nd Level | 7 to 15 years | 3 months |
It Is Fun To Write In Different Attractive Styles And Gather Not Just Attention But Also Appreciation
It is a stylish handwriting.
We train for the age group 7+ years.
Basically they will learn the strokes .
Based on the strokes the handwriting would be with different  set of styles and fonts.
We teach 12 fonts in the basic calligraphy.
They first write with pencil later on with gel pen.
Advance calligraphy is a creative art form in which patience and attention to detail are more important than artistic talent.
You don't have to be an artist to be good at calligraphy.
This program is for students of 7 years and above.
Children learn how to write different styles with calligraphy pen & different nib styles.
For both the courses handwriting becomes more legible. It Helps to improve concentration, creating various artistic styles for project report, greeting cards and certificates.